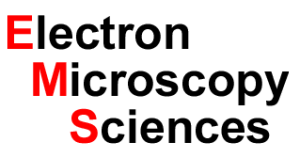 Electron Microscopy Sciences is specialized in the manufacturing, preparation, and distribution of only the highest quality chemicals, supplies, and equipment, for microscopy, and all of its related fields.
The EMS web site offers the most up to date information on the microscopy and histology market: the product line has been expanded to include products for biological sciences, materials science and histology. Many helpful items can be accessed such as Safety Data Sheets for the majority of the chemicals, technical tips, the newest recently published technical articles, virtual catalogs and pdf downloads as well as technical data sheets which will assist you in performing your job efficiently.
You can find the prices for The Netherlands and Belgium in the EMS productprijzen september 2023. Prices are subject to change at any time and some items are limited to stock on hand. We reserve the right to refuse to honor any incorrect Internet prices as we cannot account for the occasional human error.
Prices are in Euro ex VAT. Our prices include importing costs, shipment costs, importing duties and taxes due to shipment from the USA to Wageningen. Additional costs for shipment and handling to locations in The Netherlands and Belgium are € 15. Orders over € 500 are free of these charges.
Extra charges always apply for the shipment of Dangerous Goods:
Excepted Quantities (EQ) € 10
Limited Quantities (LQ) € 20
Dangerous Goods that can not be transported as Excepted or Limited Quantities please inquire.